5 Last Minute Gift Ideas for Teenagers
We're smack in the middle of the holiday season with less than two weeks until Christmas! If you're stumped on what gifts your teen will actually use and love, then you might want to check out this list created for you. Happy Holidays!
1. Customizable Hydro Flask: Starting at $38.00
Hydro Flask
If you have a teenager, you know exactly what I'm talking about! Only now you can customize your Hydro! Choose the size, bottle color, boot color (yes, it comes with a boot!), cap color, and strap color! My teens personally prefer the 40 oz wide mouth. If you have an athlete, it's perfect for those long practices!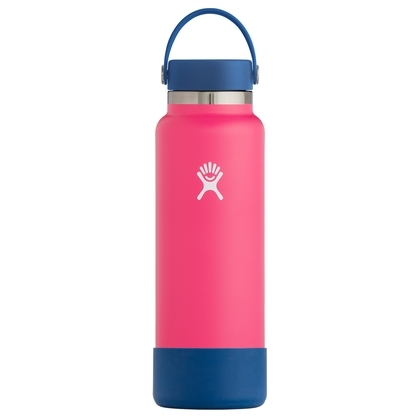 2. Fuji Instamax Mini Camera: $69.94
Need a lightweight camera with tons of options for taking selfies? This one is for you! The camera signals the recommended aperture setting with a flashing LED. This helps capture the perfect photo every time!
3. Portable Speakers: $98.00
Amazon
If your teen loves music, you can never go wrong with gifting them a tiny portable speaker. This way, they can listen to their favorite beats on the go without any inconvenience. Speakers with a built-in Bluetooth feature will be a big plus for them. This is definitely a favorite in our home and it's waterproof. If your teen is headed to college, this is a must have!
4. Airpods w/ Charging Case: $99.00
Amazon
The latest technology which has taken the world by storm, 2nd Generation Apple Airpods are a present that will be more than welcome for teens. Buy the latest pair introduced by Apple that comes with their own charging port, Bluetooth feature, and their battery lasts much longer than their previous version.
5. Wireless Charging Pad: $14.99
Amazon
Stylish, chic, and modern, this 3 in 1 Wireless Charger supports charging all THREE of your Apple devices – iPhones, iWatch, and Airpods at one time!
These are just a few favorite gift ideas for teens. Looking for the latest fashions? Check out American Eagle or Hollister. If you have a makeup lover who is also a Disney fan, this Mickey & Friends Truth Be Bold Brush Set is sure to be a hit! Looking for the perfect experience? What about iFly Indoor Skydiving?  With this season's holiday sales going on in full flow, make sure you take advantage and buy your gifts in high quality at cheaper rates! Use our list, check it twice, and you'll be sure to find gifts your teenagers will love!
If you're looking for great personalized photo gifts, be sure to check out our 2022 Holiday Gift Guide!