8 Fun Gift Ideas for Teenagers
We're smack in the middle of the holidayseason, and with that will comes shopping and gifts. If you're stumped on what gifts your teen will actually use and love, then you might want to check out this list created for you below.
1. Customizable Hydro Flask: $55.00
Hydro Flask
If you have a teenager, you know exactly what I'm talking about! Only now you can customize your Hydro! Choose the size, bottle color, boot color (yes, it comes with a boot!), cap color, and strap color! My teens personally prefer the 40 oz wide mouth. If you have an athlete, it's perfect for those long practices!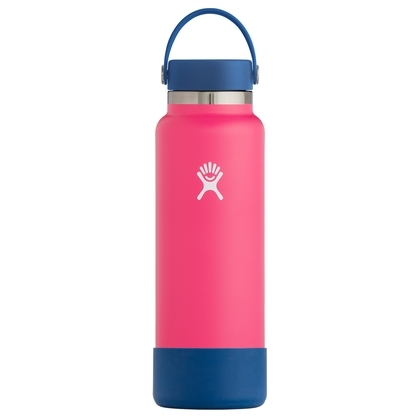 2. Fuji Instamax Mini Camera: $54.99
Need a lightweight camera with tons of options for taking selfies? This one is for you! The camera signals the recommended aperture setting with a flashing LED. This helps capture the perfect photo every time!
3. Custom Title & Name Frame: $24.99
Everyone needs a frame for their favorite pics with their BFF! Personalization Mall has quite the assortment of names and quotes to customize your gift.
This frame
lets you show off your favorite picture and have it engraved with your friends' names too!  This natural wood frame arrives with an easel back design for table top display, or ready for wall mount.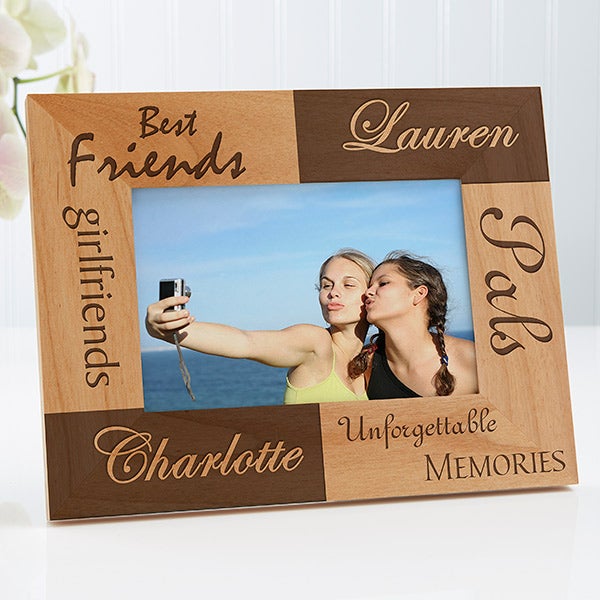 4. Personalized Starbucks Cup: $16.75
Amazon
The perfect gift for your favorite coffee lover! Ditch the paper cup that everyone else has and sip your favorite java in style — your style. This biodegradable cup is reusable plus you get 10 cents off your drink when you take your to-go cup to Starbucks!
5. Multi-Device Wire Charger: $13.99
Your internet connection just got faster, portable, and stylish. This high-tech gadget lets you charge five devices simultaneously.
6. Portable Speakers: $96.99
Amazon
If your teen loves music, you can never go wrong with gifting them a tiny portable speaker. This way, they can listen to their favorite beats on the go without any inconvenience. Speakers with a built-in Bluetooth feature will be a big plus for them. This is definitely a favorite in our home and it's waterproof so it can go by the pool or near the shower!
7. Airpods w/ Charging Case: $144.00
Amazon
The latest technology which has taken the world by storm, Apple Airpods are a present that will be more than welcome for teens. Buy the latest pair introduced by Apple that comes with their own charging port, Bluetooth feature, and their battery lasts much longer than their previous version.
8. Wireless Charging Pad: $14.99
Amazon
Stylish, chic, and modern, these wireless pads are a convenient fix to a teen's fear of their battery running out too soon. The latest updates come with the feature of charging several cell phones at once. Now parents don't need to worry about not reaching their kids because their battery died.

These are just a few out of a plethora of gift options available for teens. Looking for the latest fashions? Check out American Eagle or Hollister. If you have a makeup lover,this James Charles Pallette is sure to be a hit! Looking for the perfect experience? What about iFly Indoor Skydiving?  With this season's holiday sales going on in full flow, make sure you take advantage and buy your gifts in high quality at cheaper rates! Use our list, check it twice, and you'll be sure to find gifts your teenagers will love!
If you're looking for great personalized photo gifts, be sure to check out our 2020 Holiday Gift Guide!